Welcome to the PURPLE K!SS Wiki! We are community that will always be updated with new PURPLE K!SS content, and archive every image and video officially published by the group's SNS.
This wiki is NOT created by PURPLE K!SS nor their company, it is completely made by fans of the group. No one here is related to PURPLE K!SS, so this makes PURPLE K!SS Wiki NOT official.
Founded On July 21st, 2020
136 Articles | 3,886 Files | 7,958 Edits | 3 Active Users
On this wiki, we offer you various content such as pairings, the survival shows that some members went on, their YouTube series, Userboxes and more!
Feel free to edit if you think that something is missing. Thank you for stoping by to this wiki!
*NOTICE* Please keep in mind that this wiki is still in early development and finding it's own style that will stay for a long time, even though PURPLE K!SS has already made their debut. We sincerely hope this will not bother you with your visit on this wiki! Have a good stay.
NOTE: Not everything in this news feed is related to PURPKE K!SS, so you may see from time to time articles that aren't about PURPLE K!SS. Thank you for your attention!
| | |
| --- | --- |
| Swan (수안) is a South Korean singer under RBW. She is the maknae of the girl group PURPLE K!SS. | N/A |
| | |
| --- | --- |
| DoKi is a friendship pairing between Dosie and Yuki. They are both apart of the upcoming girl group PURPLE K!SS. | "My Heart Skip a Beat" is the first pre-debut digital single by PURPLE K!SS. The single was released on November 26, 2020. Since member Swan was inactive due to health issues at the time, she did not participate in the song neither it's promotions. |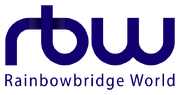 ---


Chaein
December 5th
---
---
---